Learn why Don McNeil is Minnesota Mediation at its best.
Mediation Expertise
With over 25 years of experience, Donald R. McNeil brings a unique approach to his mediation practice. Not only does Don use evaluative negotiation with input as a neutral, but his background as a trial attorney allows him to effectively evaluate the strengths and weaknesses of each case.
Don is known for bringing ingenuity to his work as a mediator, "I solve problems.  I always recommend mediation before going to arbitration or trial, with a limited number of exceptions, and you will find that judges in Minnesota require it. I am honored to receive referrals from judges to mediate difficult business and employment disputes. I think I'm known for being a straight shooter. When I get a hold of a matter, I like to get on the phone with people right away to try to resolve it. I've seen so many clients with litigation fatigue. They start out all emotionally fired up, but it takes about six months, and they start looking for a way out. That is a good time for mediation."
Local Issues. Effective Resolutions.
Don not only provides mediation services in the Twin Cities but also frequently travels to South-Central Minnesota (including Rochester, Mankato, St. Peter, New Ulm, and other areas) to offer his services. As a St. Peter native, Don has a strong connection to the region and often returns to his hometown. Clients who require a neutral mediator outside of their immediate community engage Don to provide services in Greater Minnesota.
Litigation Cases that Inform Don's Mediation Practice
Non-Competition
Employment and non-competition disputes involving various market sectors, including FINRA, physicians, sales representatives, distributorships, franchises, manufacturers and closely held companies.
FINRA
Non-solicit and restrictive covenants in FINRA arbitration involving the Broker Protocol
FINRA Customer Disputes
FINRA Employment Disputes
Commercial & Business
Business and Commercial Contract Disputes
Closely Held Business Disputes
Commercial Real Estate Disputes
Commercial landlord tenant disputes
Commercial valuation and investment disputes
More Commercial & Business
Executive Compensation Disputes
Employment Disputes
Statutory and common-law disputes involving individuals with disabilities including aspects of special education.
Disability discrimination
A Mediation Champion
As a parent of children with disabilities, Don is uniquely skilled at maneuvering complex disputes that involve individuals with disabilities. Don is especially alert to cases involving the disabled and elderly.
Don's leadership in the disability community has not gone unnoticed. At the request of the Minnesota legislature, the Minnesota Department of Education and the Minnesota Department of Human Services, Don served on several policy-making committees. From that public service, he offers a unique understanding of the various nuances of disability law and social services resources that are available to individuals with disabilities.
Choosing the right mediator for resolving your dispute is important and can make all the difference in the world. In the case of Alexander Hamilton, he chose the wrong mediator and it cost him his life. The Aaron Burr v. Alexander Hamilton duel has received recent...
read more
No Results Found
The page you requested could not be found. Try refining your search, or use the navigation above to locate the post.
No Results Found
The page you requested could not be found. Try refining your search, or use the navigation above to locate the post.
Satisfied Client Feedback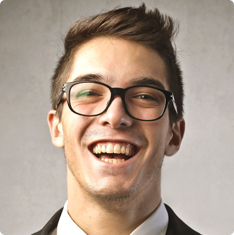 Mr John Smith
-Customer
"Lorem ipsum dolor sit amet, consectetur adipiscing elit, sed do eiusmod tempor incididunt ut labore et dolore magna aliqua. Ut enim ad minim veniam, quis nostrud exercitation ullamco laboris nisi ut aliquip ex ea commodo consequat. Duis aute irure dolor in reprehenderit in voluptate velit esse cillum dolore eu fugiat nulla pariatur."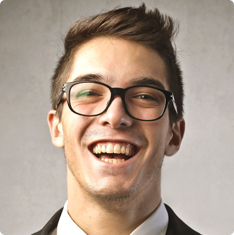 Mr John Smith
-Customer
"Lorem ipsum dolor sit amet, consectetur adipiscing elit, sed do eiusmod tempor incididunt ut labore et dolore magna aliqua. Ut enim ad minim veniam, quis nostrud exercitation ullamco laboris nisi ut aliquip ex ea commodo consequat. Duis aute irure dolor in reprehenderit in voluptate velit esse cillum dolore eu fugiat nulla pariatur."
Call us Free
If you would like to speak with someone directly